Hanging up a painter's sheet
How to protect walls from paint splatter
Online since: 09/03/2010, Number of visits: 116018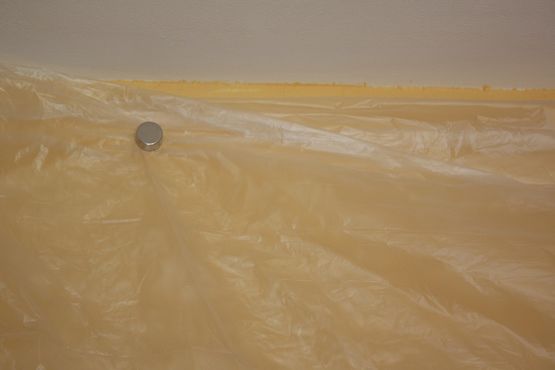 Then I remembered that my flat is a new construction and walls are reinforced with iron ledges. I used 3
disc magnets
from my last order and searched the walls until i found the iron ledges. Then I could easily hang up the plastic cover with the magnets.
The painting took its course and when I took off the cover there was not one paint drop on the walls!
Note from the supermagnete team: A customer took advantage of the same concept with his project
Post-it wall
.
The entire content of this site is protected by copyright.
Copying the content or using it elsewhere is not permitted without explicit approval.