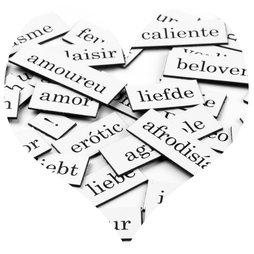 Magnetic words Love
words, syllables and punctuation marks, 510 pieces, available in various languages
Please select your desired model.
Description
Time for a little refrigerator poetry! Use these words of love and sensuality, printed on magnetic sheets, to add poems, compliments or special love messages to your refrigerator. Put three or four magnetic words together to hold postcards or notes. These small magnetic words will also stick to magnetic paint or metal surfaces.

One refrigerator poetry set contains 510 magnets with words, syllables or punctuation marks, printed on magnetic sheets. The magnetic words come as whole sheets with perforations, and you can simply break them apart. They are packaged in a practical CD-sized cardboard box.
Read about more features and tips
Technical data
| | |
| --- | --- |
| Article ID | LIV-56 |
| Weight | 290 g/set |