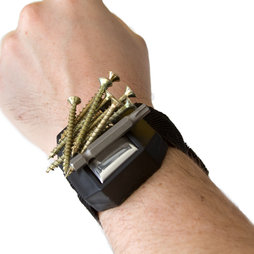 Wristband with magnet
for nails, screws, bits, etc.
Description
Keeping screws and bits handy! With this practical magnetic wrist band you have metal parts close at hand - literally! The magnetic surface measures 2.5 x 5 cm. Thanks to the velcro, the wristband adjusts to nearly all arm sizes. The band measures 28 cm - when you have very small wrists, you may have to move the velcro so it fits tightly.